Oracle: The Dream
Performed By
Rush
Year
1976
Appears in
Guitar Hero: Warriors of Rock
Genre
Prog Rock
Guitar Intensity
50%
Bass Intensity
30%
Drums Intensity
40%
Vocals Intensity
60%
Length
2 min 1 sec
Music
noicon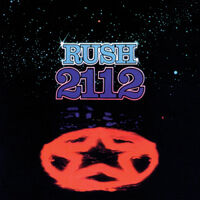 "Oracle: The Dream" is the fifth part of the 2112 challenge in Guitar Hero: Warriors of Rock. After showing the Legendary Guitar to the priests, the man went depressed to his home, he got in a deep dream, about a world before the Solar Federation.
Sections
[
]
Fitful Sleep
Up the Spiral Stairs...
Verse of the Elder 1
Bridge of the Elder
Verse of the Elder 2
Outro of the Elder
Lyrics
[
]
I wandered home through silent streets
And fell into a fitful sleep
Escape to realms beyond the night
Dream, can't you show me light?
I stand atop a spiral stair
An oracle confronts me there
He leads me on light years away
Through astral nights, galactic days
I see the works of gifted hands
That grace this strange and wondrous land
I see the hand of man arise
With hungry mind and open eyes
They left our planets long ago
The elder race still learn and grow
Their power grows with purpose strong
To claim the home where they belong
Home to tear the temples down...
Home to change!
Songwriters
[
]