Soliloquy
Performed By
Rush
Year
1976
Appears in
Guitar Hero: Warriors of Rock
Genre
Prog Rock
Guitar Intensity
50%
Bass Intensity
20%
Drums Intensity
30%
Vocals Intensity
60%
Length
2 min 19 sec
Music
noicon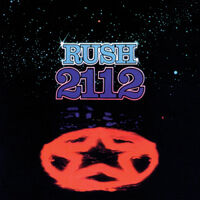 "Soliloquy" is the sixth part of the 2112 challenge in Guitar Hero: Warriors of Rock. Now, the man awakens of his fitful sleep, and doesn't know what to do, as he has lost all he had.
Sections
[
]
Awakening A
Awakening B
Awakening C
Lamentful Verse
Lamentful Solo A
Lamentful Solo B
Lamentful Solo C
Lyrics
[
]
The sleep is still in my eyes
The dream is still in my head
I heave a sigh and sadly smile
And lie awhile in bed
I wish that it might come to pass
Not fade like all my dreams...
Just think of what my life might be
In a world like I have seen!
I don't think I can carry on...
Carry on this cold and empty life
Oh no
My spirits are low in the depths of despair
My lifeblood
Spills over...
Songwriters
[
]