The Temples Of Syrinx
Performed By
Rush
Year
1976
Appears in
Guitar Hero: Warriors of Rock
Genre
Prog Rock
Guitar Intensity
50%
Bass Intensity
50%
Drums Intensity
40%
Vocals Intensity
60%
Length
2 min 10 sec
Music
noicon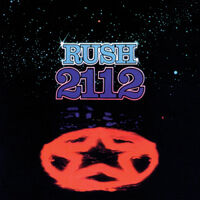 "The Temples Of Syrinx" is the second song of the 2112 challenge. It talks about the Temple of Syrinx, where the priests who control the world by 2112 are supposed to be found. But they were in other Temple.
Sections
[
]
Enter the Temple
The Priests' Verse 1
The Priests' Chorus 1A
The Priests' Chorus 1B
Priests' Bridge
The Priests' Verse 2
The Priests' Chorus 2A
The Priests' Chorus 2B
The Priests' Outro The Priests Are In Another Temple!
Lyrics
[
]
Ooh, we've taken care of everything
The words you hear, the songs you sing
The pictures that give pleasure to your eye
It's one for all, all for one
We work together, common son
Never need to wonder how or why
We are the priests of the Temples of Syrinx
Our great computers fill the hallowed halls
We are the priests of the Temples of Syrinx
All the gifts of life are held within these walls
Look around this world we've made
Equality our stock in trade
Come and join the brotherhood of man
Oh, what a nice, contented world
Let the banners be unfurled
Hold the red star proudly high in land
We are the priests of the Temples of Syrinx
Our great computers fill the hallowed halls
We are the priests of the Temples of Syrinx
All the gifts of life are held within these walls
Songwriters
[
]