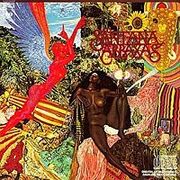 Black Magic Woman was recorded by Santana. The song appears on the album Abraxas released in 1970.
Walkthrough
[
]
It is not a difficult song for someone who has made it that far into the game. Just watch out for the outro and the part before that with the several quick orange notes (Hard and Expert).
In the DS appearance (Guitar Hero: On Tour), about a minute into the song on Expert Mode, there is a hammer-on from yellow to yellow, meaning you don't have to strum for it even though the same note was used before. It's a bit easier to strum anyway, though, as most people will despite this. This also appears on the red fret note in 'No Rain' by Blind Melon (Guitar Hero: Decades).
Appears In
[
]
Song Stats
[
]
| | | | | |
| --- | --- | --- | --- | --- |
| Difficulty | Total Notes | Base Score | 4-Star | 5-Star |
| Easy | 370 | 27,176 | 54,352 | 76,093 |
| Medium | 479 | 38,325 | 76,650 | 107,310 |
| Hard | 673 | 48,995 | 97,990 | 137,186 |
| Expert | 728 | 51,779 | 103,558 | 144,982 |
Star Power Paths
[
]
See Black Magic Woman/Star Power Paths
Video
[
]