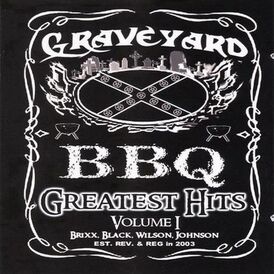 Cheat On The Church
Performed by

Graveyard BBQ

Year
2006
Appears in
Guitar Hero
Tier
Bonus
★★★★ (Expert)
★★★★★ (Expert)
Cheat on the Church was the winner of Be a Guitar Hero contest and was featured as a bonus track in the first Guitar Hero. It is somewhat of an intermediate song with two difficult solos. But once the cowbell and bass breakdown begins, a very easy riff ensues and isn't challenging at all.
Appears in
[
]
Guitar Hero (Bonus Track)
Walkthrough
[
]
The guitar in this song doesn't come in for a while so just wait for the opening riff and pray that you have fast fingers because a solo is right after that with maybe 1 SP Phrase so you might not have any Star Power to save you! also you can use a method from smokyprogg that actually works. strum the green and just hammer on the other notes. is easier than strumming every note.
Trivia
[
]
This song, along with five others by Graveyard BBQ, is available on the Rock Band Network to play on Rock Band 2 and 3, even though the song was recorded for Guitar Hero. The Rock Band rendition is easier due to the easier HOPO methods.
Video
[
]