Cherub Rock --
as made famous by The Smashing Pumpkins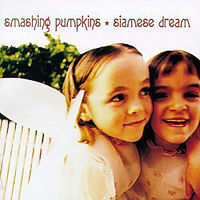 Siamese Dream cover art
Tier: 6 (The Hottest Band on Earth)
FC Difficulty - Easy: 1/10
FC Difficulty - Medium: 4/10
FC Difficulty - Hard: 6/10
FC Difficulty - Expert: 8/10

---
Easy 4-star: 55,034
Easy 5-star: 77,048

---
Medium 4-star: 105,716
Medium 5-star: 148,003

---
Hard 4-star: 164,598
Hard 5-star: 230,438

---
Expert 4-star: 207,546
Expert 5-star: 290,565
Total notes on Easy: 440
Total notes on Medium: 720
Total notes on Hard: 891
Total notes on Expert: 1163

Cherub Rock is a song written and recorded by The Smashing Pumpkins. The song appears on the album Siamese Dream released in 1993.
Walkthrough
[
]
Cherub Rock is a rather easy song to pass, but pretty difficult to FC. Two troublesome parts include the Guitar Solo, which include some very fast but short tricky HOPO's, and the outro, which has lots of fast strumming. Strum fast but consistently in the outro, trying not to overstrum.
Once you have mastered both parts on practice mode, then you should easily FC the song. Appears In
[
]
Guitar Hero III (Tier six)
See Cherub Rock/Star Power Paths