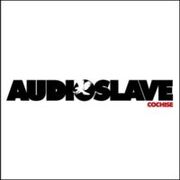 [[Category:Songs by Audioslave]]
Cochise is Tom Morello's first contribution to Guitar Hero. It is made by Audioslave, off of their eponymous debut album, Audioslave (2002). This was also Audioslave's only song in Guitar Hero, until, a decade later, Like a Stone was playable in Guitar Hero Live.
Walkthrough[]
Cochise has a short but frenetic altstrumming section in the middle, but the rest of the song involves easy riffs. However, the Guitar Hero Live version is trickier, due to the music video having Audioslave launch fireworks while performing. This can make it hard to focus. A good tactic while playing, similar to Vicarious in Guitar Hero World Tour, is to just squint and focus on the highway.
Appears In[]
Guitar Hero (4th Tier) (Cover Version), Guitar Hero Live (GHTV) (Master Track)
Song Stats[]
| | | | | |
| --- | --- | --- | --- | --- |
| Difficulty | Total Notes | Base Score | 4-Star | 5-Star |
| Easy | 298 | 15,549 | 31,098 | 46,647 |
| Medium | 513 | 28,298 | 56,596 | 84,894 |
| Hard | 613 | 38,044 | 76,088 | 114,132 |
| Expert | 724 | 46,256 | 92,512 | 138,768 |
Video[]
100% on Expert