Guitar Hero:Van Halen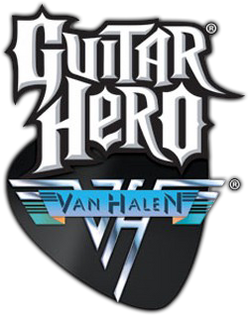 Release date
December 22, 2009
Genre(s)
Music video game
Mode(s)
Single-player, multiplayer
Media
DVD, Blu-ray, Wii Optical Disc
Input methods
Guitar controller, drum controller, microphone, gamepad, Wii Remote

Guitar Hero: Van Halen is the third band-specific rhythm video game in the Guitar Hero series. As with the previous games Guitar Hero: Aerosmith and Guitar Hero: Metallica, the game features 25 songs from Van Halen along with additional songs from selected artists that inspired and have worked with the group. The game was released for the PlayStation 2, PlayStation 3, Xbox 360, and Wii systems on December 22, 2009. Neversoft and Budcat Creations developed the game, and it is be distributed by Activision.
Development
Edit
While the game was formally announced by Activision on May 7, 2009, several sources reported earlier that Van Halen was in development. USK, the German software ratings board, posted a content rating for a Van Halen-based game in the series, GameStop temporarily listed the game for pre-order during the month of April, and a list of Xbox 360 Achievements was posted to the Internet in early May. Activision currently will not publicly speak of the game which is odd because a lot of people all ready have it.
'Guitar Hero: Van Halen is similar to the preceding band-centric game, Guitar Hero: Metallica, featuring support for four players in a single band on lead and bass guitar, drums, and vocals. The game will not feature the additions that will be present in Guitar Hero 5, such as drop-in/drop-out play.
Only the current members of the band—Eddie Van Halen, David Lee Roth, Alex Van Halen and Wolfgang Van Halen—are playable avatars in the game for the Van Halen songs; former band members Sammy Hagar, Michael Anthony and Gary Cherone will not be included. The band will be represented by their current looks, but by completing challenges in the game, players can unlock their older appearances, with long hair, etc. User-created characters will be used to play non-Van Halen songs in the game.
Soundtrack
Edit
Main article: Setlist in Guitar Hero: Van Halen
Like the other band-centric games, Guitar Hero: Van Halen includes 25 songs from the band Van Halen, including 3 guitar solos by Eddie Van Halen, in addition to 19 guest acts such as Blink-182, Foo Fighters, The Offspring and Queens of the Stone Age.
Group Members
Edit
Van Halen band members
Former Members
References
Edit
Community content is available under
CC-BY-SA
unless otherwise noted.