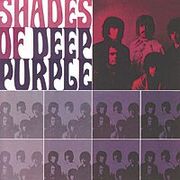 [[Category:Songs by
Deep Purple
]]
"Hush"
is a hit single from the British rock band Deep Purple. It first appeared on their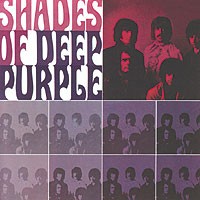 album
Shades of Deep Purple
, which was released July 1968 in the USA and September 1968 in the UK. The song became their first major hit, peaking at No. 4 on the charts in the USA, No. 7 in Australia, and No. 7 on Switzerland. The song was originally written by country music artist Joe South and recorded by Billy Joel Royal; however the song didn't become a major hit until Deep Purple recorded their version, as mentioned above.
In Guitar Hero II
Edit
A cover version appeared as one of the 10 new tracks included in the Xbox 360 port of Guitar Hero II. The song is found in the fourth tier labelled Thrash and Burn, as the second song in the tier.
On Expert:
The song begins with the famous intro, featuring two chord sustains and a HO/PO sequence. After hitting a high orange note, the player now must perform the main bass riff that is heard throughout the song, then the chorus begins, consisting of a single note-dominated part of the note chart, a yellow sustain, and a HO/PO sequence Yellow-Blue-Yellow-Red-Green (single notes) that repeats four times, then reverts back to the single-note path, then repeats four more times. A completely different HO/PO sequence is played that traverses the player back into the bass riff. Once again, after the bass riff the player must complete another chorus, albeit with somewhat different HO/PO sequences. The player now plays a slightly different bass sequence, then enters into an evenly spaced sequence of two Yellow-Blue-Orange chord sustains at a time. After playing the main bass line once more, the player enters another slightly different chorus, then reverts back to playing bass. Another riff of the Yellow-Blue-Orange chord sustains are thrown at the player, then afterwards another bass riff is completed, and then the guitar solo approaches.
The solo is of medium difficulty, of course featuring HO/PO sequences the majority of the time. However, it still indeed presents a challenge, especially for the novice player just beginning to play on Expert difficulty. After the solo, the player plays a the chorus once more, than as a "grand" finale, an almost nothing-but chord solo must be completed, with a Green-Yellow-Blue chord thrown in for added difficulty.
It is entirely possible to break 200k in your score on "Hush".