Iron Man
Performed by
[[Black Sabbath]]
Year
1970
Appears in
Guitar Hero
Tier
2
★★★★ (Expert)
77,258
★★★★★ (Expert)
115,887
[[Category:Songs by
Black Sabbath
]]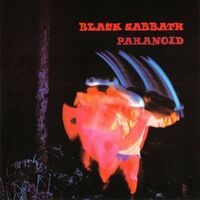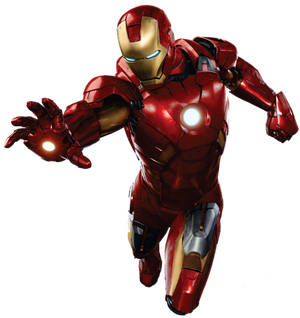 Iron Man is a song by Black Sabbath, off of their debut album Paranoid (1970).  It is considered by many to be Black Sabbath's most popular song. This song appears as a cover in Guitar Hero II. The cover version is faster than the original song. Also, at the beginning, there is a metallic sounding voice, rather than the singer screaming into the mic (the sound was actually caused by lead singer Ozzy Osbourne saying the line into an industrial sized fan)
The song appeared in the credits of the Iron Man film, though with no lyrics. Also the original song has nothing to do with the famous Marvel Avengers character.
Song Description
Edit
Despite being in the 2nd tier, this song is considered easier then Infected. The solo is pretty hard, however. This could make many beginners mess up.
Difficulty
Edit
Careful players will notice that this song has been signifigantly shortened for its cover in Guitar Hero. If you can get the main riff down (which shouldn't be a problem) the song will be much easier. The first half of this song features the riff multiple times. The solo is fairly difficult, but nothing a little star power can't handle. After the solo, there is a long, slow ending section which should be no trouble.
Although this song is immensely popular, it never made it to Guitar Hero: Smash Hits due to the fact that there is already a song by Ozzy Osbourne, the lead singer of Black Sabbath, on that game. Bark at the Moon was considered much more fun due to the much more complex solos.
Appears In
Edit
Guitar Hero (2nd Tier)
Song Stats
Edit
| | | | | |
| --- | --- | --- | --- | --- |
| Difficulty | Total Notes | Base Score | 4-Star | 5-Star |
| Easy | 359 | 21,537 | 43,074 | 64,611 |
| Medium | 436 | 28,979 | 57,958 | 86,937 |
| Hard | 546 | 37,279 | 74,558 | 111,837 |
| Expert | 573 | 38,629 | 77,258 | 115,887 |
100% on Expert