Jimi
Performed By
Slightly Stoopid
Year
2007
Appears in
Guitar Hero 5

Genre
Surf Rock
Guitar Intensity
60%
Bass Intensity
60%
Drums Intensity
30%
Vocals Intensity
20%
Length
3 min 51 sec
Music
noicon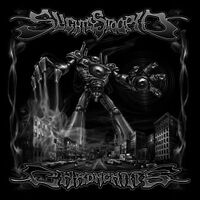 "Jimi was a downloadable song for Guitar Hero World Tour, Guitar Hero 5 and Guitar Hero: Warriors of Rock. It is by Slightly Stoopid.
Intro A
Intro B
Solo 1A
Solo 1B
Intro C
Into the Verse
Chorus
Solo 2A
Solo 2B
Solo 2C
Outro
FREEFORM
FREEFORM
Don't do those things they do
Just be original                                                                                                                                                                   Then why the hell you
Don't ever change?
But don't you copy me
All them things you've seen on TV                                                                                                                                          Why the hell you
Do it all the same?
We don't start all over
Again
We'll just make this better
Day
We won't start all over
Again
We just make this better
FREEFORM
Community content is available under
CC-BY-SA
unless otherwise noted.