Love Me Two Times is a 1967 single by the Doors on their second studio album Strange Days. It's a playable song on Guitar Hero World Tour.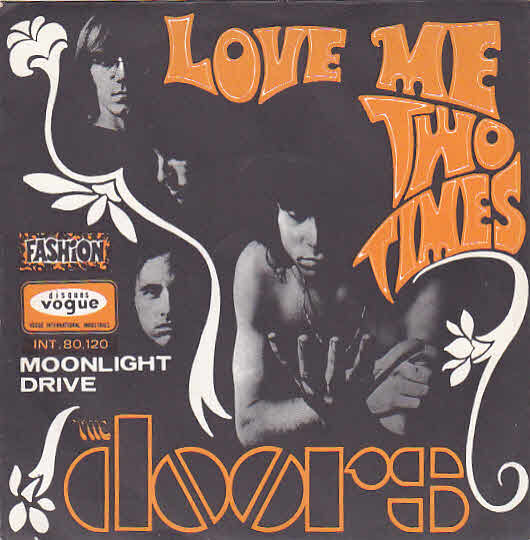 Appears In
[
]
Tiers (career)

Guitar - 10. House of Blues (Los Angeles) (encore0
Bass - 14. AT&T Park (San Francisco)
Drums - 7. Strutter's Farm (Kentucky) (encore)
Vocals - 9. Strutter's Farm (Kentucky) (encore)
Band - 8. Rock Brigade (The Pacific)
Difficulty
[
]
Guitar
[
]
This song is kind of hard on guitar, especially during the choruses when there are alternating G-R notes. Other than that, the song is not bad.
Bass
[
]
This song is fun to play on bass. There are three main patterns to memorize: R-O, Y-B-open strum, and alternating G-R notes. It's is on a higher tier that it should be and its easier than most of its counterparts on the same tier. Know the patterns and exactly when to play them and you will be fine. Ironically enough, Ray Manzarek originally played the bassline for this song on a 1966 Gibson Piano Bass, as opposed to a bass guitar, as seen in the game. Manzarek also played the keyboard at the same time as the piano bass.
Singing
[
]
If you can sing baritone or do a Jim Morrison impression, you'll be fine. Just watch out for the end of the song when the vocals go a tad higher than usual. Also, watch out for the beginning of verses 2 and 3 ("Love me one time."), when the vocals are a tad lower than usual.