Lunatic Fringe
Performed By
Red Rider
Year
1981
Appears in
Guitar Hero: Warriors of Rock
Genre
Rock
Guitar Intensity
30%
Bass Intensity
20%
Drums Intensity
40%
Vocals Intensity
50%
Length
3 min 20 sec
Music
noicon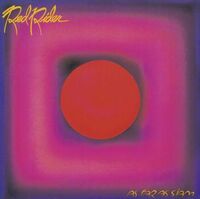 "Lunatic Fringe" is a song by Red Rider of the rock genre. It exists in Guitar Hero: Warriors of Rock in Austin Tejas's tier.
Intro
Verse 1A
Verse 1B
Chorus 1
Verse 2A
Verse 2B
Chorus 2
Guitar Solo A
Guitar Solo B
Chorus 3
Verse 3A
Verse 3B
Outro
FREEFORM
Lunatic fringe
I know you're out there
You're in hiding
And you hold your meetings
I can hear you comin'
I know what you're after
We're wise to you this time
We won't let you kill the laughter
Ho huh
Oh ho
Uh, lunatic fringe
In the twilight's last gleaming
Uh, this is open season
But, you won't get too far
'Cause you gotta blame someone
For your own confusion
We're on guard this time
Against your final solution
Oh no
Ho huh
Ho huh
Ho huh
We can hear you comin'
No you're not gonna win this time
We can hear the footsteps
Way out along the walkway
Uh, lunatic fringe
We all know you're out there
Can you feel the resistance?
Can you feel the
Thunder?
Oh no
Hey!
Songwriters
Edit
External links
Edit
Community content is available under
CC-BY-SA
unless otherwise noted.