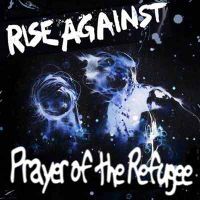 Prayer of the Refugee is the second single from Rise Against's album The Sufferer & the Witness, and was released worldwide in 2006. The song was originally titled "Diaspora", with advance copies of the album using that title instead of "Prayer of the Refugee".
The song reached #7 on the Billboard Modern Rock charts.
Appears In
[
]
Guitar Hero III: Legends of Rock (bonus)
Walkthrough
[
]
It is an easy song, the only hard part being the chorus which features fast chord changes. Prayer of the Refugee is a song that uses GO split chords.
Video
[
]