"Putting Holes In Happiness" is Marilyn Manson's second single from his sixth studio album Eat Me, Drink Me. Written on his own birthday, Marilyn Manson describes the song as "a romantic-misogynistic-cannibal-gothic-vampire ballad".
On August 23, 2007, the music video for "Putting Holes in Happiness" was released on Yahoo!. Manson has stated in various interviews that select segments of the video were filmed in Germany during the shooting of the "Heart-Shaped Glasses (When the Heart Guides the Hand)" video in April 2007. Until Guitar Hero 5, this was Manson's only song avaliable on the Guitar Hero library, mainly to avoid backlash as Manson's controversial lyrics and imagery would have caused displeasure with potential players that have been prohibited listening to Manson.
Appears In
Edit
Guitar Hero III: Legends of Rock (Downloadable)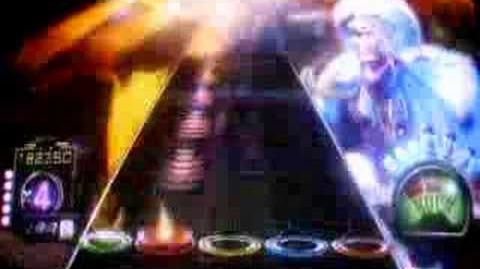 Community content is available under
CC-BY-SA
unless otherwise noted.