The Metal
By
Tenacious D
Year
2006
Appears in
Guitar Hero III: Legends of Rock
Tier
The Hottest Band on Earth (Guitar Hero III), Casino Vicarious (Modern Hits, America), Shanghai (Modern Hits, Europe)
★★★★ (Expert)
★★★★★ (Expert)
The Metal, by Tenacious D, is the final track from the movie and album, The Pick of Destiny. During live concerts, a dancing robot that represents "The Metal" appears alongside the band. Curiously, this robot resembles Metalhead.
Appears In
[
]
Guitar Hero III (Tier 6)
Guitar Hero On Tour: Modern Hits (Tier 4 in North America, Tier 5 in Europe)
Video
[
]
The Metal - 100%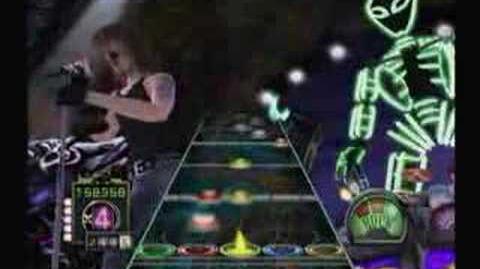 This Guitar Hero III Songs article is a stub. You can help WikiHero by expanding it.