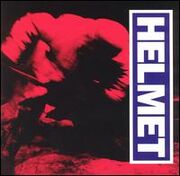 Unsung is sung by Helmet. It found its way into Smash Hits, where they use its live version.
Walkthrough
[
]
One of the easiest FCs in GH1, because of the lack of hammer ons, and simple patterns throughout the song, despite the high note count. The outro has some awkward RB-RO chord transitions that can trip you up.
Appears In
[
]
Tier 4: Return of the Shred
All instruments: 1. Amazon Rainforest
GHTV Premium Show: Guitar Hero Classics Volume 1 (June 26, 2016)
This song appears as a Music Video in GHTV.
Song Stats
[
]
| | | | | |
| --- | --- | --- | --- | --- |
| Difficulty | Total Notes | Base Score | 4-Star | 5-Star |
| Easy | 480 | 25,749 | 51,498 | 77,247 |
| Medium | 791 | 52,823 | 105,646 | 158,469 |
| Hard | 968 | 72,422 | 158,844 | 238,266 |
| Expert | 968 | 72,422 | 158,844 | 238,266 |
Video
[
]
100% on Expert