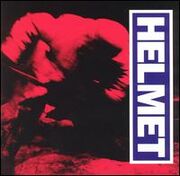 Unsung is sung by Helmet. It found its way into Smash Hits, where they use its live version.
Walkthrough
Edit
Unsung is pretty easy to pass, though the outro riffs might throw sight-readers for a loop. In addition, an FC requires right arm stamina and altstrumming skill, as downstrumming the whole song is tiring.
Appears In
Edit
Tier 4: Return of the Shred
Guitar Hero: Smash Hits
All instruments: 1. Amazon Rainforest
Guitar Hero Live
GHTV Premium Show: Guitar Hero Classics Volume 1 (June 26, 2016)
This song appears as a Music Video in GHTV.
Song Stats
Edit
| | | | | |
| --- | --- | --- | --- | --- |
| Difficulty | Total Notes | Base Score | 4-Star | 5-Star |
| Easy | 480 | 25,749 | 51,498 | 77,247 |
| Medium | 791 | 52,823 | 105,646 | 158,469 |
| Hard | 968 | 72,422 | 158,844 | 238,266 |
| Expert | 968 | 72,422 | 158,844 | 238,266 |
100% on Expert