YYZ --
as made famous by Rush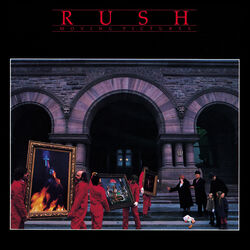 Tier: 7

"YYZ" is an instrumental song by the Canadian power trio Rush. It was released on their eighth album Moving Pictures in 1981. It was nominated for a Grammy Award for Best Instrumental in 1982.
In Guitar Hero II
[
]
"YYZ" is a playable song on Guitar Hero II. It is placed as the encore song in the 7th tier, known as the Furious Fretwork.
Song Info
[
]
Easy: 489
Medium: 683
Hard: 815
Expert: 954
Easy: 83,896 - 83,897
Medium: 117,356 - 117,357
Hard: 139,193 - 139,194
Expert: 158,552 - 158,553
Trivia
[
]
This is the second song in Guitar Hero with a keyboardist, but The bassist can clearly be seen in the background of the performance.

Throughout most of the song, he just stands there.
First was Jordan from Guitar Hero, Third will be Jessica which is in this game.

This and Jessica are the only songs in Guitar Hero 2 without the vocalist.
Video
[
]
100% on expert